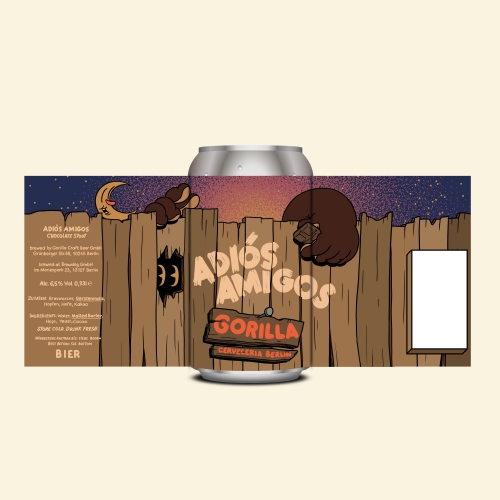 Adiós Amigos is our first, nostalgic, transatlantic beer
A choco stout (6,5% ABV) of beautiful dark colour and a strong roasted aroma.
A slight bitter cocoa taste and its heavy body make it a beer to be sipped, savoured and enjoyed. Ideal for these cold days, to be cosy and drink at home.
A 'goodbye' to old friends and a 'Hallo' to the new ones